Rockroll Santa Claus
Freebies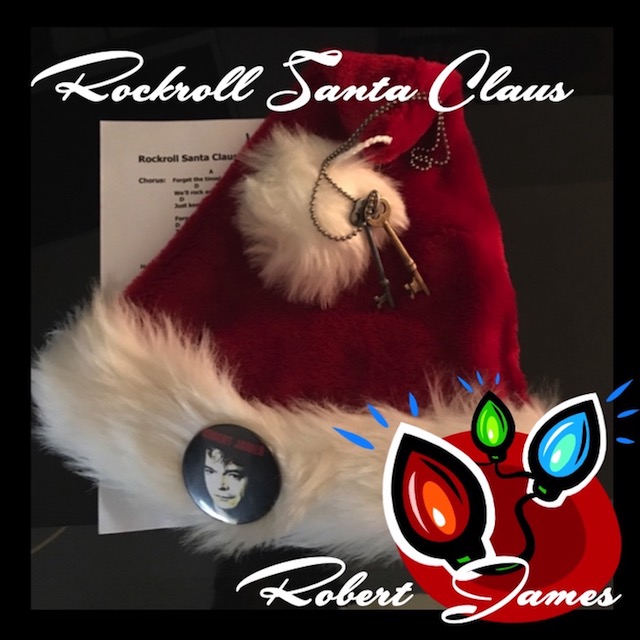 He'll crash your party in a hip red leather suit. Any cat brave enough to walk around donned in red won't think twice ... Pretty much what you'd expect from a Rockroll Santa Claus.
Released as a single in 2018, the song finally found its home as track four on our When In Rome (Singles 2008 - 2019) compilation. It's one of two Christmas songs to appear on the compilation. The other being Santa's On His Way.
There's no need to hunt any further, these being the only two Yuletide songs to be released commercially thus far. Having said that …
I have eight fave versions of: Winter Wonderland.
Seven fave versions of: Silver Bells.
Six fave versions of: Blue Christmas.
And Oh! Five golden rings.
I'm not sure I know any Christmas carols on guitar. I've never performed one live. That seems odd ... I love Christmas so much! I hope I'm making up for it by writing my own.
As if my Christmas playlist isn't large enough. This song was inspired with giving in mind. Courtesy of all my rockroll heroes. Tinkering like some sort of Santa in the workshop. Be that they may be re-designing guitars ... Hot-rodding guitar amplifiers? The list goes on. It's the season for giving.
We know it hasn't been a bed of roses this year. Not by a long shot. So. In the spirit of giving, we hope this month's free download brings a little bit of joy and sunshine to your life. From our home to yours. Consider it a Christmas card.
A very Merry Christmas to all the girls and boys. Everywhere.
xo RJ
Previous
Next